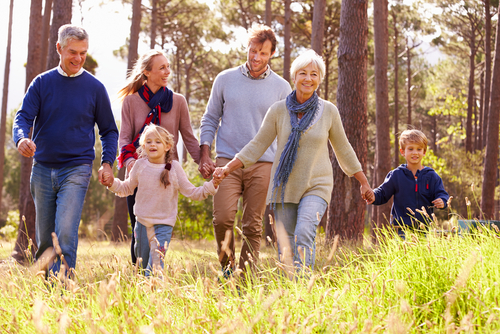 Life insurance can seem complex, but it's actually a straightforward concept: you pay a monthly premium, and if you pass away while the policy is in effect, your beneficiaries receive a lump-sum payout. But, the big question being asked is, "do you need life insurance?" The need for life insurance varies with your stage of life and circumstances. To help answer this question, we'll explain what it is, who may need it, and why they might need coverage.
The need for life insurance depends on an individual's personal circumstances, such as their financial situation, age, health, and family responsibilities. Life insurance can provide financial security for your dependents in the event of your death, covering expenses like funeral costs, mortgage payments, or children's education. It can also serve as an investment tool in some cases. However, if you're single, have no dependents, or have enough savings to cover these costs, life insurance may not be necessary. Request a free life insurance quote.

Life Insurance for Different Stages of Life
Young Adults and Life Insurance

If you're just starting out as a young adult, you might be wondering, "do I need life insurance if I am single?" The short answer is Yes. Tailored to provide income replacement, life insurance can help cover debts like student loans, if they are co-signed, and final expenses, thus not burdening your loved ones.

Securing life insurance at a young age can be a financially prudent decision too. It's usually more affordable when you're young and healthy, plus you lock in coverage safeguarding your future insurability, regardless of how your health might change. Get a free quote.


Life Insurance for Single People
When you're young and single, your life expectancy is much longer, so the cost of a life insurance policy is low. As you get older, the cost of life insurance increases, because your life expectancy is shorter.
Life insurance becomes more important as you get older, or if you have others who depend on you for financial support, such as parents or grandparents who are getting older. Get a free quote.
Life Insurance for Married Couples

When getting married, life insurance becomes valuable as it's no longer just about you. It provides economic security to your spouse in case of your sudden demise. It can replace lost income, allowing your marital partner to maintain their lifestyle and cover any debts, such as an outstanding car loan or credit card balances.


Getting married means sharing responsibility, financial obligations, and commitments with and for someone else. There will be home loans, auto loans and other debts to pay off.
At this stage in your life, it makes sense to provide financial protection for those who rely on your income for support.
Term Life insurance is an inexpensive way of ensuring your surviving spouse is taken care of in the event of your death.
The main purpose for term insurance protection is to provide your spouse, child, children or other beneficiaries with money in case the insured dies. Get a free quote.
There are two basic types of life insurance coverage available:
Term life insurance provides protection for a specific timeframe, usually up to 30 years. There are several types of term insurance including – Level, Decreasing and Renewable plans. The premium may stay the same for many years. However, when the term of the policy expires, the premium will likely go up if you purchase another policy; and
Permanent (Whole) life insurance which provides lifetime coverage as long as you pay your policy premiums. Your life insurance premium will not increase over time, it stays level. The younger a person is when buying a whole life policy, the lower the cost (premiums) will be for the entire life of the policy. However, since life insurance premiums stay the same, permanent insurance is usually much more expensive than term life. There are several types of permanent life insurance policies, including – whole life, universal life, variable life and variable universal life insurance.
Life Insurance When Starting a Family

Thinking of starting a family? Congratulations! It's a joyous chapter, but also one of great responsibility. You're now responsible for another life. This is when life insurance becomes crucial. It plays a vital role in providing for your child's financial security, even in your absence. This includes ability to cover costs of day-to-day living expenses, child-rearing, and future college tuition. Get a free quote.


Life Insurance for People Raising Children
Having children is a special event in your life. It also is a time to review your approach to life insurance and decide how you will provide financial security for your growing family and their future.
You want to be sure your family has the financial resources to maintain your home and have all the opportunities you want them to have if you are not there.
In addition, if you don't have a strong savings program, a small life insurance policy on your children may make sense. Life insurance for your children provides guaranteed protection for them in the future. Get a free quote.
Life Insurance for People with Domestic Partners 
If you are in a domestic partnership, your partner may rely on your income to maintain their style of living. You could purchase a life insurance policy and name your domestic partner as the beneficiary. Get a free quote.
When deciding on the amount of coverage you need, consider: 
How your lost income would affect your Partner
Total debts including your mortgage and other Loans
Taxes and other Costs to settle your Estate
Life Insurance for Homeowners

Homeownership often prompts the question, "do you need life insurance for a mortgage?"
The answer is unequivocally Yes. In the unfortunate event of your passing, it can help pay off the mortgage, preventing your family from potentially losing their home. Get a free quote.


Life Insurance for Promotions at Work

Lifestyle upgrades following a promotion can have financial impacts. Much like when you get married, an elevation in lifestyle supported by increased income may require more life insurance. You wouldn't want your family to drastically alter their lifestyle if your income was suddenly unavailable. Get a free quote.


Life Insurance When Starting a Business

Starting your own business is a thrilling endeavor, but it also carries risks. Life insurance can safeguard your business from financial turmoil in your absence, allowing it to continue or providing a cash infusion for transition purposes. Get a free quote. 


Divorce and Life Insurance

In the event of a divorce, whether or not you need life insurance will depend on your circumstances. If there are dependents involved, or if you're paying alimony, then life insurance can provide financial security for these obligations.
When a married couple divorces, many of their financial obligations still exist and life insurance may be part of their final divorce decree. Many married couples list each other as the beneficiary on their life insurance policies.
Make sure you carefully consider any changes to your beneficiaries when you get divorced. There may be good reasons to continue your life insurance policy on a former spouse. If the former spouse who is providing child support and/or paying alimony dies, this would create a loss of income which you and your family rely on.
Some divorced couples keep life insurance on the spouse who has the primary responsibility for raising the children. If that spouse dies, childcare will need to be arranged, which could be very costly for the surviving spouse.
If a divorced couple is purchasing life insurance to provide financial security for the future of their children and money is tight, they may consider purchasing term insurance instead of permanent insurance.
Term life is usually much cheaper, and is designed to provide protection for a specific number of time – for example, until your children reach the age of 21, or when they are out of college or on their own. Get a free quote.

Life Insurance After Employment Change
Changing jobs probably means an increase in your salary. The higher your salary, the more your family depends on that income to support their changing lifestyle, and the more important it becomes to protect your income for your loved ones.
The main reason to carry life insurance is to provide protection of lost income if a wage earner dies, especially the primary breadwinner of the family.
If you had a group life insurance plan with your former employer, that life insurance coverage will probably end when you leave the job, especially if your prior employer purchased the plan. You might be able to convert this policy into an individual life insurance policy, but you would be the one paying the premiums.
However, if you bought your life insurance through a group plan and you paid the premiums through payroll deduction, those types of insurance policies may be continued.
You should check into that and see if you can continue the life insurance policy after you leave your job. Get a free quote.
Life Insurance for Retirees

Retirement is generally associated with relaxation and freedom from work-related stress. Yet, many retirees wonder, "do you need life insurance?"
Yes, to cover any outstanding debts, final expenses, support a surviving spouse, provide an inheritance, or even to cover estate taxes. Get a free quote.


Life Insurance for Senior Citizens

For senior citizens considering life insurance, you should know that it's not too late. Life insurance proceeds can cover final expenses, thus relieving your loved ones from the financial burden. It can also serve as a wealth transfer mechanism to leave a legacy for your heirs.


Life insurance policies are usually cheaper the earlier in life you purchase the coverage. Retirees can still buy a life insurance policy but may have to pay much higher rates for their coverage.
For seniors who already own life insurance coverage, premiums may increase when you renew a term insurance policy.
Permanent (lifetime) life insurance usually has level premiums that remain the same the entire life of the policy. In order to continue the insurance policy death benefit for your surviving spouse, you should continue to pay your insurance premiums. Get a free quote.
The Need for Life Insurance

As you can see, the justification for life insurance is directly tied to various life stages and major events. It's about protecting your loved ones and ensuring their financial stability, no matter what tomorrow might bring.

Getting a life insurance policy isn't dependent only on life events; it's also about financial planning. It's integral to life's blueprint, offering a cushion for unexpected financial hits related to health, family, profession, or property.

Life insurance isn't just about the worst-case scenario. Certain types of policies, like cash value life insurance, can serve as an investment vehicle contributing to your financial portfolio. They grow over time and could be borrowed against if needed, proving advantageous during your lifetime.

Health and age could impact someone's ability to purchase life insurance. The younger and healthier you are, the less costly your policy will be. So, don't postpone it, thinking it won't be needed soon.

Life insurance is a selfless purchase. It's about making sure your loved ones are financially secure. Even when you're gone, it's a way of saying, "I've got you covered."

Hopefully, this overview has given you a better understanding of why people buy life insurance and how it could be beneficial for you at different stages of life. From single adults to seniors, having a life insurance policy can provide peace of mind to you and financial protection to those you hold dear.

Remember, having ample life insurance coverage isn't a luxury; it's a necessity. It's about smart planning, safeguarding your loved ones, and leaving a legacy. Now that you're educated about why and when you might need life insurance, take the next step: Consider your personal circumstances and consult a professional to determine the best strategy for you.
Life Insurance Quotes
Top Pick – JRC Insurance Group
JRC Insurance Group helps you shop, compare and save on life insurance. Regardless of your age or health background, we'll shop our 50+ life insurance companies and find you affordable life insurance you need to protect your family and fit your budget. Compare the best life insurance rates for savings up to 73%. Get Your FREE Quote.
Highly Recommended – Globe Life Insurance
Get FREE Information On How $1* Can Buy Up To $100,000 Globe Life Insurance For Adults Or Children
No Medical Exam – Simple Application.
No Waiting Period. Buy Direct.
Rates As Low As $3.49 Per Month.
The Globe Life Family Of Companies Has Nearly 17 Million Policies In Force.
No Phone Required. No Credit Required.
The Globe Life Family Of Companies Has Over $224 Billion Of Coverage In Force.
Globe Life Is Rated A (Excellent) By A.M. Best Company As Of August 2023.
Resources: