How Do I Reduce The Cost of Buying Life Insurance?
Tips to Save on Life Insurance
Are You Shopping for Life Insurance at an Affordable Price?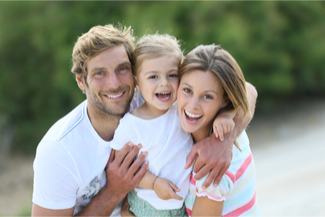 If so, you've come to the right place.
Today it's quicker and easier than ever to get affordable life insurance.
However, not everyone is healthy and young, so you may want to consider our helpful tips to get you some extra savings on your policy.
Term Life Insurance 

Choosing to purchase a term life policy instead of permanent coverage can save you quite a bit of money each year on your premiums.
Usually, a permanent life insurance policy will cost you 2-3 times more each year compared to a term insurance plan, because term life is temporary lasting for the duration you choose. Term life offers a "term" of 10, 15, 20 or 30 years to meet your specific need for coverage.
Buy Now

Buy a life insurance policy as soon as you need it because rates increase with your age, and your health may change. A policy purchased at age 25 will cost much less per year, compared to buying the same life insurance when you are 40 years old.
In addition, if your health changes, or you develop a health problem, you may find it much more costly to get life insurance, if you can qualify.
Don't Buy Guaranteed Policy If Healthy 
If you're in good health, even average health, it would be wiser to purchase a standard life insurance that asks questions about your health and may require a physical, because the cost of coverage will be much less compared to a guaranteed issue plan.
Compare Lowest Rates 
One of the quickest and easiest ways to save money on your coverage is to compare multiple quotes for life insurance from an online quote provider.
In fact, most life insurance websites offer multiple life insurance quote comparisons.
That way, you get an objective comparison of the lowest priced plans from highly-rated insurance carriers.
Annual Premium Payments 
Choose the annual premium payment option to help you save additional money on your policy. When you select a monthly, quarterly or semi-annual payment option the insurer adds on a fee for the additional work needed to process the extra premium payments.
Selecting a Term 
Select a shorter-term policy to reduce your annual cost of coverage. The shorter the term (duration) of your life insurance, the lower your annual premium payments.
Right Coverage Amount
Don't buy more insurance than you really need. You are charged a specific rate per $1,000 of life insurance protection. So, it's important to choose the proper amount that meets your specific needs, to make sure you don't pay for unnecessary coverage.
Use a Calculator
Use a life insurance needs calculator to assist you in determining the appropriate amount of coverage to purchase. 
The calculator will have you answer some basic questions about your financial situation including income, savings, debt, future financial goals, and then you just click on a button to instantly receive an accurate estimate of your life insurance needs based on your specific situation.
Quit Smoking
Smokers are charged up to 2-3 times more for the same type and amount of life insurance compared to non-smokers. 
Get Healthy
Improve your health by exercising, losing weight, lowering your cholesterol and lowering your blood pressure. Overweight people are charged more for life insurance; as well as, those with high blood pressure or elevated cholesterol levels.
No Captive Agent
Don't use a captive agent that only has access to one insurance company. You will not be comparing the best rates and plans from top insurers.  
A captive agent only has access to sell life insurance for one particular life insurance carrier.
Rate Re-Evaluation
Ask for a rate reconsideration if your health has improved or you have quit smoking. Insurers are willing to lower your premium if you can prove that your health has indeed improved. 
The insurer may require you to take a health exam, and a blood or urine test to prove the improvement in your overall health.
Buy Coverage in Bulk
That's right, buying a higher face amount (meaning death benefit amount) of life insurance will give you more bang for your buck. 
When you buy more coverage, the "cost per thousand" dollars of life insurance face amount goes down. 
For example, buying one $500,000 policy is cheaper per thousand dollars of coverage than buying two $250,000 policies.
Take the Exam
Many companies offer "guaranteed issue" and "simplified issue" life insurance policies, which promise to provide coverage without a medical exam. 
That may sound convenient, but those policies cost far more than an "underwritten" policy if you're healthy or even have some medical issues. 
Filling out the tedious life insurance application and taking a life insurance medical exam may result in lower premiums.
Disclose All Health Issues
Why: By being transparent about your health history, you'll get the most accurate price quotes and save yourself a surprise down the road. Even if you don't think the issue is important – like slightly high blood pressure that doesn't require medication, or sleep apnea – it's likely to be discovered in the underwriting process and might affect your premium.
ART for Short Term Needs
An Annual Renewable Term life policy has a lower annual cost compared to 10-year term life plan. 
So, if you need coverage for 2 or 3 years, you may renew your annually renewable term policy for that period of time, and you would pay a higher premium each year at renewal, but it may save you money compared to the annual cost of a 10-year term policy, if you were to cancel it after the 3 years you needed life insurance coverage.
Group Life Insurance Plans
For people with severe medical conditions this may be a cheaper option than buying your own individual guaranteed issue life insurance plan.
Employer provided group term life insurance policies provide coverage for all employees who choose to accept the plan. Usually, the employer pays the premium, or pays a large percentage of the cost of coverage for the employees.
Reduce Your Coverage Amount
If you need a lower annual cost of coverage you can reduce the amount of life insurance provided by your policy. 
You can contact your agent or insurance company to request a coverage reduction, but first ask how much money would be saved each year by reducing your policy coverage amount.
Free Policies
Free Life Insurance through Mass Mutual's Life Bridge Program
Mass Mutual offers a program to individuals between the ages of 19 to 42 with a household income of $10,000 to $40,000 where they provide free 10-year term policies for $50,000, issued and paid for by Mass Mutual.
Mass Mutual has issued more than 13,600 of these policies since 2002 with close to a billion in death benefits. Click here for more information.
Life Insurance Quotes
Top Pick – JRC Insurance Group
JRC Insurance Group helps you shop, compare and save on life insurance. Regardless of your age or health background, we'll shop our 40+ insurance companies and find you affordable life insurance you need to protect your family and fit your budget. Compare the best life insurance rates for savings up to 73%. Get Your FREE Quote.
Additional Resources:
How Do I Reduce The Cost of Buying Life Insurance?
How to Affordable Buy Life Insurance Today
Start Your Life Insurance Policy for Just $1
Disclosure: Compensated Affiliate