Reasons to Buy Final Expense Insurance
Why Should You Buy a Funeral Expenses Policy?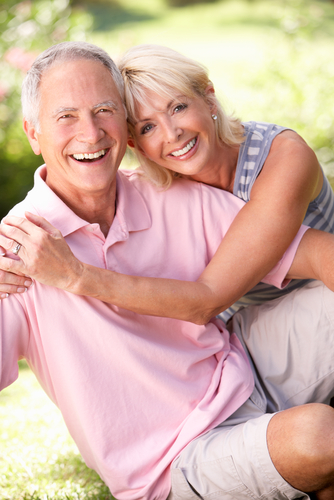 If you are planning for your future you may be considering why it would be a good idea to purchase an insurance policy to provide for your final expenses.

Many of us plan ahead for our end of life expenses for several very good reasons, including: Peace of mind, providing necessary funds for our burial & funeral costs, out of respect for our loved ones so they aren't financially burdened when the time comes, and just to plan ahead for the inevitable because it's the responsible thing to do. 
How Much are Final Expenses?
The total cost of your final expenses will depend on what you wish to include with your funeral and burial. According to the National Association of Funeral Directors, the average cost of a funeral is around $8,755. Get a Free Quote for Final Expense Insurance.
Say you're nearing the later years of your life, and have no life insurance policy in place to protect your loved ones if you were to pass away.

At this point, it's much harder to qualify for affordable coverage, which leaves you discouraged and wanting to give up. This is where final expense insurance comes in – this type of insurance is used to provide coverage to your loved ones for any debt or bills you may leave behind once you pass away.
Do You Need Final Expense Insurance?
If you're over 40 and need money to cover your final expenses and funeral costs, final expense life insurance is a perfect fit. Because the death benefit of the policy (typically $5,000-$20,000) tends to be less than the benefit of traditional insurance, the premiums tend to be more affordable for those on a fixed budget.
This makes it an attractive option for seniors looking to cover their end-of-life expenses. It's a kind of permanent insurance – it doesn't expire if premiums are paid – and it accumulates a cash value over time.
How to Pay for Final Expenses?
You have a few options when it comes to paying for your end of life expenses, 
Social Security provides a $255 one-time death benefit
Savings
Family and Friends
Final Expense Policy
What is Final Expenses Insurance?
Final expense insurance is an insurance policy used to pay for burial expenses and funeral services when the insured person dies. Such a policy helps ease the financial burden placed on a family when a loved one dies, so there are funds available to cover the costs associated with your passing. 
What are Considered Final Expenses?
Burial expenses usually include the grave, headstone or grave marker, and the cost to open and close the grave. 
Final Expenses include funeral costs but also may include other expenses related to end-of-life. Other final expenses may be items such as probate fees, nursing care, hospital and medical bills, credit card charges, and legal and accounting fees.
Examples of Final Expenses:
Burial Plot
Casket
Funeral
Hearse
Printed Materials
Headstone
Embalming
Transport of Remains
Flowers
Memorial Service
Vault
Probate Fees
Nursing Care
Medical Bills
Debt
Does a Final Insurance Policy Expire?
Final expense policies don't expire like term policies because they are a type of whole life insurance providing permanent coverage that lasts your entire life. Your coverage won't expire as long as you pay your premiums.
Do I Have to Take a Medical Exam to Get Insured?
A medical exam isn't required to qualify because the face amount is typically under $25,000. There is no health exam required for guaranteed issue final expenses policies.
How Can the Death Benefit of My Policy Be Used?
The hardest thing we must ever face is the death of a loved one. On top of this, surviving loved ones are often left to handle any end-of-life medical expenses and funeral costs. These expenses can add to the sense of grief and stress surviving friends and family members feel. Final expense life insurance was created to prevent this added pressure.
Even though final expense focuses on covering funeral costs, the death benefit can be used for anything: medical bills, credit card debt, mortgage payments, etc. How the death benefit is spent is ultimately up to the beneficiary of the life insurance policy.
How Much Does Final Expense Insurance Cost?
The premium charged for your final expense plan will depend on your age, gender, and the amount of coverage you wish to purchase. Request a free quote.
Who is Responsible for Final Expenses?
When we pass away, the cost of our burial is paid for from money left behind in our estate.
However, many people have no estate, or money saved. Many of us live from paycheck-to-paycheck, or month-to-month on a fixed income from social security.
If you have a spouse or partner, he or she may take responsibility for covering the cost of your burial. Or, your closest family member or friend may pay to have your remains buried or cremated.
However, many of us choose to plan ahead so we do not leave our loved ones with the financial burden of paying for our final expenses.
Funerals Cost How Much?
Most people don't like to think about death – and rightfully so, it's not a happy topic by any means. 
Thus, many are shocked when they hear how much funerals cost. As of 2018, the average traditional funeral service runs anywhere from $8,000-$10,000. If you decide to go down the cremation route you might save a little bit of money, but it can still cost up to $5,000 or more. 
If you're the sole breadwinner of your family and you pass away unexpectedly, this is a lot of money for you to expect your loved ones to pay without any delay. Especially while they are already grieving and not in a position to deal with another burden. 
Common Reasons to Buy Final Expense Insurance
Peace of Mind
By purchasing life insurance to cover your end of life expenses, you get peace of mind knowing your family won't be weighed down with the financial burden of paying for your burial and funeral costs.
It Funds Your Funeral Costs
Like we stated earlier, final expense insurance provides coverage for any bills or debt you leave behind once you pass – funeral expenses being the big one. Leaving some money for your loved ones to use for anything funeral-related would undoubtedly be a relief to them. 
Pay for Medical and Hospital Bills
If you have any outstanding hospital or medical bills after your death, it's up to your family to pay them. A final expenses policy could give them the money to either fully payoff your debt, or at least aid in the medical payments.
Financial Support for Your Loved Ones
After you die, life goes on for family and friends. After you die, loved ones may want to take some time off work to mourn your death.
Without that steady flow of income, providing a little bit of a financial cushion for them would undoubtedly be appreciated.
Keep in mind, the proceeds from your final expense plan don't just have to be used for your funeral and related costs, it can be used for anything your loved ones need help with.
Personal Loan Owed
What if you died but still had outstanding loans? You don't want your mourning family to take on your loans in addition to your death, do you?
Your final life insurance plan provides a death benefit which your family could use to pay for your outstanding loans, avoiding the burden. 
You Can Take Control of Planning Your Funeral and Burial
Some people know exactly how they want their funeral and burial to take place. Decisions such as whether to be cremated or buried, where you'd like to be buried or have your ashes placed, etc. Taking care of these plans ahead of time will not only be helpful, but allow you to rest in peace as you see fit.
It Can Serve as a Gift for Loved Ones
You also have the option to leave part of your insurance policy death benefit as a gift to someone you care about – whether that be a family member or not. 
After the funeral expenses, the remaining money is yours to delegate how you choose. You could leave it to one person, or split the remaining amount among several loved ones.
Who Needs it?
What type of person should look into getting insurance for final expenses?
If your family would not be able to cover the cost of your funeral and burial, estate taxes, and/or go without an income after your passing, these are all good reasons to purchase an end of life policy.
In addition, if you don't currently have any sort of life insurance coverage in place, or if you can't qualify for any other type of life insurance, final expenses insurance is a good way to ensure protection after you die.
Final Expense Option
With a final expenses policy, you have the option to purchase up to $25,000 of coverage, and the coverage is permanent for your entire lifetime. 
Guaranteed Issue
Guaranteed issue policies offer life insurance coverage for anyone who meets the age requirements for approval.
And, if you are permanently disabled, have serious health problems, or have a mental disorder that you are currently collecting Social Security or SSDI for, guaranteed life insurance may be your best option.
It is available to those between the ages 45 and 80, and does not require a medical examination for approval. There's no health questions asked, either. You cannot be turned down due to any pre-existing health condition.
Best Companies for Final Expense Insurance
There is no one best insurance carrier for everyone; however, several insurers offer quality, affordable final expense plans, including United of Omaha, AIG, Gerber Life and Transamerica, among others.
Final Expense Insurance Quotes
Top Pick – United of Omaha
United of Omaha offers guaranteed acceptance whole life insurance for people age 45 to 85. Choose $3,000 up to $25,000 of coverage. Rates start as low as $8.80 per month. There's no medical exam and no health questions. You cannot be turned down. You can get a quote and apply online now. START HERE to get a FREE Quote.
Reasons to Buy Final Expense Insurance
New York Final Expense Insurance
Disclosure: Compensated Affiliate