Term Life Insurance for Homeowners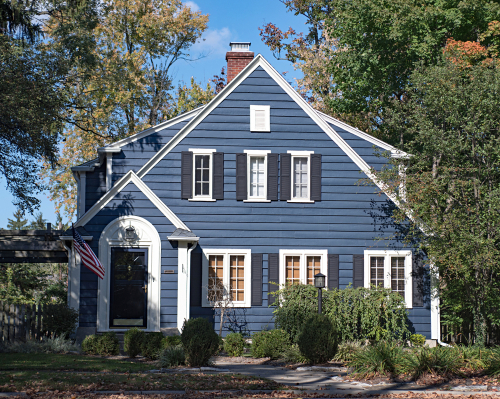 Buying term life insurance for homeowners provides your loved ones a gift that may allow them to continue living in your home, even if you should die before your home mortgage loan is paid off.
Buying a new home can be a stressful and at times difficult process. And there are always those feelings of whether you are making the right choice, and if you can afford your new home.
When it comes to protecting your home and your family, you'll also want to consider buying term life insurance. Making sure you have enough coverage to pay off your existing mortgage is important.
Term Life Insurance Quotes for Homeowners
If your spouse works, they will contribute to the living expenses; however, by purchasing enough term life insurance to pay off the home loan and provide for living expenses, your spouse and entire family's life easier. They will appreciate your having cared enough to prepare for the unexpected.
Three Tips for Term Life Insurance for Homeowners
Although term life insurance is the least expensive type of life insurance, make sure to compare rates and plans from several insurance companies to find the best offer.
Make sure to choose an insurance company rated "A" Excellent or better for financial strength by A.M. Best. Choosing a financially secure insurer is important.
Make sure you understand and choose the right type of term life insurance to meet your needs. Decreasing term offers coverage that decreases each year while your premiums stay the same. Level term life insurance provides coverage and premiums that remain the same each year for up to 30 years.
Many new homeowners choose a 20 or 30 years level term life insurance policy to provide protection to pay off their mortgage.
Another benefit of level term life insurance is that it pays the proceeds to your beneficiary instead of the loan company.
So, your beneficiary can use the proceeds to pay the mortgage loan and pay for any other living expenses.
Although most of us don't like to think about death and its effect on our family, it's important to plan ahead and prepare for the unexpected. Every financial plan should include the proper amount of term life insurance to pay off your mortgage, and protect your loved ones.
Top Pick – Haven Life Insurance Agency

Get up to $2,000,000 of affordable term life insurance today

Apply online in under 20 minutes, start coverage today

Rated A++ by AM Best
Haven Life uses the information provided in your application to make an instant decision on your application. Healthy, qualified applicants (based on the information provided in your life insurance application) can be insured immediately with no medical exam while other applicants can receive immediate coverage pending a medical exam.
Applicants age 60-64 are eligible to apply for up to $1 million in coverage; subject to underwriting approval.  
Some qualified applicants (U.S. citizens up to the age of 59) will be able to finalize coverage without the need for a medical exam. The majority of applicants are still required to take a medical exam.  
Keep in mind: Issuance of the policy or payment of benefits may depend upon the answers given in the application and the truthfulness thereof.
Homeowners Life Insurance with No Exam
Term Life Insurance for Homeowners
Disclosure: Compensated Affiliate