What to Look for When Buying Life Insurance
Tips on What to Look for When Buying a Life Insurance Policy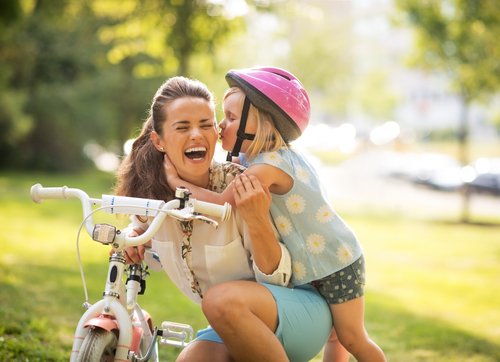 If you've made the important life decision to get life insurance to protect the ones you love, you may be wondering what you should look for when selecting a policy and insurance company.

Well, there's several important considerations when shopping for life insurance, including the following questions.
Why are You Buying Life Insurance?
Ask yourself what you want your life insurance to accomplish.
How Long Do You Need Protection?
Think about how many years you will need your life insurance policy to last to accomplish those goals.
How Much Life Insurance Coverage Do You Need?
What will it take in dollars to provide the financial security your family needs from your life insurance?
Which Type of Life Insurance is Right for You?
There are two basic types of life insurance: Term and Permanent.
The answer to how long you need life insurance will help you select the proper type of insurance policy.
Term insurance offers temporary coverage for a period of up to 30 years, while permanent insurance provides guaranteed lifetime protection as long as you pay your premiums on time.
What is Your Budget for Life Insurance?
Before you start comparing prices among insurers you'll want to sit down and determine how much you can afford to spend each month on your coverage.
How Can You Find the Best Deal on Your Life Insurance Policy?
When you go shopping for a deal on your life insurance you'll want to compare prices from among several of the best insurance companies.
Why? Because, each insurer has their own set of guidelines for pricing, and some insurers are more competitive for certain categories of risk; such as, for diabetics, smokers, or people under age 50.
By comparing prices from several insurers, you may save up to hundreds of dollars per year on your life insurance coverage.
Request your free life insurance quotes.
What is the Best Life Insurance Company?
Actually, there are hundreds of insurance carriers that offer life insurance in the U.S.A. When comparing insurers, you may want to consider the following:
Financial Strength Rating
Size of Insurance Carrier
Number of Years in Business
Customer Service
Pricing
Here is a list of several top life insurance carriers in America.
Do You Need Life Insurance for Your Spouse and Children?
Are you looking for your own policy, or do you need coverage on your family members, too?
You may be able to add a rider to your life insurance plan at a low cost which would provide additional coverage for your family members, too.
What Premium Payment Option is Best for You?
When purchasing your coverage, you may choose from several premium payment options, including the following:
Monthly
Quarterly
Semi-Annual
Annual
The premiums on your insurance are the amount you pay in return for the insurance carrier promising to pay out a death claim on your life insurance policy, subject to the terms, conditions and exclusions of your insurance contract.
How Long is Your Life Insurance Premium Guaranteed?
When choosing your policy make sure you understand how many years your premiums are guaranteed to remain the same.
For instance, a 20-year level term life insurance policy will have level premiums for the entire 20-year period.
Life Insurance Terms You Should Know
Some of the key terms you should know about life insurance include coverage amount, premiums, insured, beneficiary and claim, among others.
Here is a glossary of life insurance terms to assist you in learning more about important terms used in life insurance policies.
Life Insurance Coverage Questions
Make sure you read your life insurance policy carefully to fully understand how it works.
If you have any questions regarding your policy or coverage, you can contact your life insurance company direct or call your insurance agent or broker for assistance.
Get all answers in writing to any questions you have regarding your coverage.
Free Look Period
You have 30 days to look at your new life insurance policy and understand it. If you are not satisfied with it during that time, cancel your policy and you will get your paid premiums back.
The free look period for life insurance may vary by state, as each state makes its own requirements for a free look period.
Review Your Needs on a Regular Basis
Make sure you review your coverage needs at least every 3 years, or when you experience a major life event; such as,
Job Promotion
Buying a Home
Getting Engaged
Getting Married
Expecting a Child
Retirement
Life Insurance Quotes
Top Pick – JRC Insurance Group
JRC Insurance Group helps you shop, compare and save on life insurance. Regardless of your age or health background, we'll shop our 40+ insurance companies and find you affordable mortgage life insurance you need to protect your family and fit your budget. Compare the best life insurance rates for savings up to 73%. Get Your FREE Quote
Resources:
What to Look for When Buying Life Insurance
Life Insurance for Seniors Age 50 to 85
Disclosure: Compensated Affiliate