Which Term Life Insurance Policy is Best?
Looking for the Best Type of Term Life Insurance Plan

Are You Wondering Which Type of Term Life Insurance is Best for You?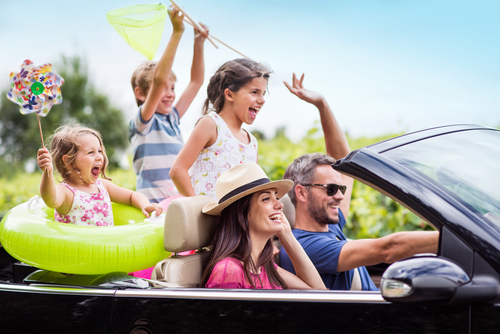 If so, you'll want to learn about the different types of term plans available, in order to help you see which actually meets your specific needs.
Don't worry. We've got you covered. We'll walk you through the basic types of term life policies, and help you understand the differences, in order to choose what's right for you.
First, there are a few different types of term coverage available, including:
Level Term – Term life with level premiums for the life of your coverage, and the amount of insurance provided by your policy remains the same each year.
Decreasing Term – Term life with level premiums, but the amount of life insurance provided by your policy decreases each year throughout the life of your policy.
Annual Renewable – Term life that provides one year coverage, and allows you to renew your policy each year, at an increased premium.
The Most Popular Type of Term Insurance is Level Term, because it has:
Premiums that Never Increase During Your Policy Term
Coverage that Never Decreases During Your Policy Term
Additional Features of Term Life Insurance to Consider
Term life plans also offer certain features that can be very important to the coverage provided by your life insurance policy.
Level

The annual insurance premium for your life insurance policy stays the same each year. The face amount of life insurance coverage also stays the same. Level term life insurance policies can last up to 30 years.
Convertible

Before the end of the term for your policy, the life insurance policy owner (you) may be able to convert the term life insurance policy into a permanent life insurance policy. The owner usually has a specific number of years during the term life policy to convert the policy. Your life insurance premiums will be higher for the permanent life insurance.
Renewable

Term life insurance policies that are renewable offer the owner of the policy the option of renewing the life insurance policy at the end of the term, up to a specific age limit (usually age 65 or 70).

For example, a 10-year policy may be renewed for another 10 years when the first policy term ends. If the life insurance policy is renewed, a medical examination may or may not be required. The life insurance premium will usually increase when the policy is renewed.
How Does a Term Life Insurance Policy Work?
Term life insurance provides you with temporary coverage for a specific number of years. You can choose coverage for a "Term" of 10, 15, 20, 25 or 30 years.
Term life builds no cash value inside the insurance policy, it is not an investment, it is "Pure Protection". That's why permanent life insurance usually costs up to 5 to 10 times more than the same amount of term insurance.
Term life is the lowest cost type of life insurance available.
Term life insurance lasts for a set period of time, usually up to 30 years.
Term life policies pay the beneficiary the face amount of the term policy, if the insured person dies during the term of the policy. 
For example, a 20-year term life policy with a face amount of $150,000 would pay $150,000 to your beneficiary if you die any time during those 20 years. 
If you're alive at the end of your policy term, the insurance coverage ends. 
No Exam Term Life Insurance
Also, you may wonder if you need to take a medical exam in order to get your term life coverage. Well, there are plans available that offer quick approval, without any health exam needed. These are known as "No Exam" or "Instant Issue" term policies.
There are several insurers now offering term life plans without any physical exam required. However, you will need to answer some health questions in order for the insurance company to determine if you qualify for coverage.
Pricing for no exam policies vary by insurer, but some plans are competitively priced compared to the cost of term life that requires an exam.
The amount of life insurance available without an exam may vary by insurer, with some offering from $50,000 up to $1,000,000 or more of term life with no exams needed.
In addition, there are no exam term policies that offer coverage you may start today, if you qualify.
 Term Life Insurance Quotes
Top Pick – JRC Insurance Group
JRC Insurance Group helps you shop, compare and save on life insurance. Regardless of your age or health background, we'll shop our 40+ insurance companies and find you affordable life insurance you need to protect your family and fit your budget. Compare the best life insurance rates for savings up to 73%. Get Your FREE Quote.
Which Term Life Insurance Policy is Best?
Best Term Life Insurance Companies
Disclosure: Compensated Affiliate